Where the Mind is Without fear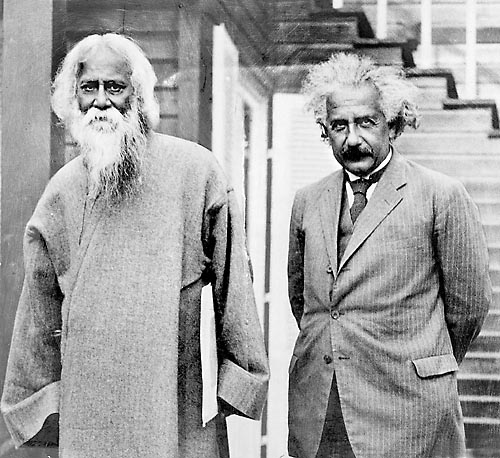 From childhood I had a dream to see a single unified world without national boundaries and recently influenced by some of the works of Rabindra Nath Tagore. What I found is that irrespective of the country (which in itself is man made notion to segregate humanity into different groups), most places teach nationalism and patriotism since childhood. So it becomes difficult to think like a global citizen, being grown up with the notion of country and nationality. We need to make conscious efforts to make ourself accept the idea of global citizen and being a human first before nationalism or patriotism.
One of the works of Rabindra Nath Tagore which particularly influenced me is Nationalism. This can be downloaded in PDF or ePUB formats.
One of his famous quote on Patriotism is:
"Patriotism cannot be our final spiritual shelter; my refuge is humanity. I will not buy glass for the price of diamonds, and I will never allow patriotism to triumph over humanity as long as I live."
One of the poems which always influenced me when I think about Freedom is:
Where the mind is without fear and the head is held high.
Where knowledge is free.
Where the world has not been broken up into fragments.
By narrow domestic walls.
Where words come out from the depth of truth.
Where tireless striving stretches its arms towards perfection.
Where the clear stream of reason has not lost its way.
Into the dreary desert sand of dead habit.
Where the mind is led forward by thee.
Into ever-widening thought and action.
Into that heaven of freedom, my Father, 

let

 my country awake.

I am still looking forward to one day when all the man made geographical boundaries of country, national and patriotism is vanished by humanity. We all will be global citizens of this wonderful universe.