Shanghai FTZ Updates - Summary of Administrative Measures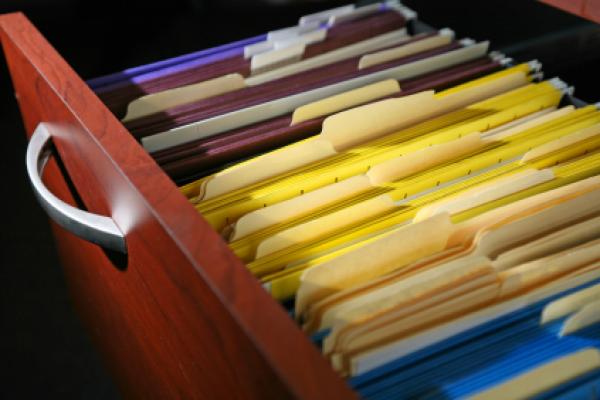 In my previous article Best Location for Startups in China - Shanghai FTZ I covered the first regulatory draft of Shanghai FTZ with respect to Startups in China. Most of the details regarding the Framework were published subsequently on the Shanghai FTZ Site [1]. I have been regularly attending seminars and discussion regarding the Shanghai Pilot Free Trade Zone and found that many people have a lot of questions related to the purpose of setting up Shanghai Pilot Free Trade Zone. What is the advantage of new Shanghai Pilot Free Trade Zone over existing Special Economic Zone and Free Trade Zone.
Since many of the Financial innovations and trade related regulations are not yet released, so the picture is not clear. Still based on the information already available, this article try to summarize and elaborate on some of the administrative measures. Hopefully this will answer some of the questions.
Administrative Measures for Shanghai Free Trade Zone (FTZ)
Shanghai Government has release administrative measures for pilot FTZ in the following areas:
Investment Management
Trade Development and Facilitation
Financial Innovation and Risk Management
Supporting Management and Services
Following are the details of the Administrative Measures
Main Purpose and Functions of Shanghai Pilot FTZ
This section covers the main purpose and functions of Shanghai Pilot FTZ and try to answer what is Shanghai FTZ and what its functions ares:
Promoting and Opening Up of the Services Industry
Investment Management System Reforms
Facilitating Trade Transformation and Upgrades
Opening up Financial Services Sector
Innovations in Entry and Exit supervision services to streamline transhipment, import and export.
Improving Regulatory and Supporting Systems in line with International Investment and Trade Rules.
Building an International and Lawful Business environment.
Administrative Body
Shanghai Governemnt has set up Shanghai Free Trade Zone Administration Committee to manage and coordinate relevant administrative affairs relating to the zone.
Investment Management Measures
Shanghai FTZ will open up following services sectors for foreign investment:
Financial Services
Shipping Services
Commercial and Trade Services
Professional Services
Culture Services
Social Services
The key innovation in this area is that Shanghai FTZ will suspend or cancle the entry requirements on investors' qualifications and restrictions on shareholding proportions and business scope. Literally this means if you set up a company in Shanghai FTZ initially providing 10 products or services, you can change them to 15 or 20 product or services without requiring to change the business scope as long as they are not in the negative list (covered in next section). This is very different from existing FTZ in China.
Negative List [2]
Shanghai FTZ will implement a Negative List approach for Foreign Investment Management. Foreign Investment in the sectors not covered under negative list only need to go through record filing procedures.
Capital Registration System
All companies in Shanghai FTZ in the sectors and services not in negative list are covered under the capital registration system on trial basis. The authorities will register the subscribed capital contribution of the initiators or the total subscribed shares of the shareholders instead of the paid-up capital of the company. Shareholders shall be liable for the authenticity and legality of the capital contribution.
Business Licensing
Companies in Shanghai FTZ may commence normal production and operation activities after obtaining the business license. For foreign-invested enterprises (FIE) whose industry is not on the negative list no longer need verification or approval from the Shanghai Commission of Commerce or Ministry of Commerce. A foreign investor now can file application form and certification with Shanghai FTZ Commission (i.e. Shanghai FTZ's chief adiministrative authority) providing information on itself and the FIE for setup directly, with no additional supporting documents and extensive examination required.
After filing, FIEs can register with the local Admministration for Industry and Commerce (AIC) and other agencies within Shanghai FTZ to obtain the required certificates and licenses to operate. Based on information available the processing time is reduced to four business days from filing and initial application. This simplified procedure does not apply to companies operating in negative list sectors, for which verification or approval is still required.
Branches
Based on the information available FIE's in the zone will generally be able to setup branches outside the Shanghai FTZ (except in the sectors where branches are specifically prohibited). The details on setting up branches are not yet available.
Tax Policy
Shanghai FTZ did not provide any information for tax incentives offered to enterprises within Shanghai FTZ. Existing special economic zones in China offer low preferential enterprise income tax rates and individual income tax rebaes for certain qualified workers. The specific tax incentives to be offered in Shanghai FTZ are subject to on-going discussion. But based on information available Shanghai Government is trying to get better tax incentives in Shanghai FTZ for companies to setup their Asia-Pacific headquarters to bring them inline with that of Hong Kong and Singapore.
Trade Development and Facilitation
One of the intentions of Shanghai FTZ is to encourage multinationals to establish Asia-Pacific headquarters and operating centers with trade, logistics and settlement. This in essence meant moving from Hong Kong, Singapore to Shanghai FTZ, since China is already or going to be one of the largest market for many of this multinationals in Asia-Pacific region.
This measuers will help to upgraded following sectors in Shanghai Pilot FTZ, since they are already part of the existing FTZ:
Internation Trade
Warehousing and Logistics
Processing and Manufacturing
Also besides this Shanghai FTZ will promote development of the following sectors and services:
Offshore Business
International Trade Settlement
International Bulk Commodities Transactions
Financial Leasing
Bonded Delivery of Futures
Cross Border eCommerce.
Shipping Hub
As China is one of the largest trading partner for many countries around the world and Shanghai being the largest container port terminal in the world. Shanghai FTZ will promote and facilitate the following shipping businesses to cement its leading position:
Shipping Finance
International Shipping
International Ship Management
International Crew Management
International Shipping Brokerage
Shipping Price Index Derivatives Trading
Financial Innovation and Risk Controls
In order to encourage multinationals to move their Asia Pacific Headquarters to Shanghai FTZ and also to built Shanghai as one of the leading Financial Center same as New York, London, Tokyo, Singapore and Hong Kong following measures are planned:
RMB Convertibility under Capital Account
Under a controllable risk level, the Shanghai FTZ will implement a trial program of RMB convertibility under the capital account. But still based on the information available RMB will not be freely convertible, but will have certain approvals or recording measures in place to control the risks.
Interest Rate Liberalization
Currently China liberalized the lending rates, but deposit rates are still controlled. In Shanghai FTZ it is planned to liberalize the deposit rate and lending rate gradually and let it be determined by market. But details are not yet available and given the impact on profitability and interest of the large banks in China, it might take sometime for details to emerge.
RMB Cross-border Usage
Shanghai FTZ aims to be the largest RMB cross border trade settlement center displacing Hong Kong. But it still depends on the liberalization of RMB convertibility and financial regulations.
Foreign Exchange Management
Shanghai FTZ will setup a foreign exchange management system for trade investments.
Supporting Management and Services
In order for companies to setup Asia Pacific headquarters in Shanghai FTZ, it will establish following measures:
Intellectual Property Protection
Shanghai FTZ will strengthen intellectual property protection and encourage professional institutions to provide intellectual property protection and mediation services in the zone.
Commercial Dispute Settlement
Companies in Shanghai FTZ may bring commercial dispute lawsuits to The People's Court or apply for arbitration or commercial mediation based on mutual agreements.
Conclusion
If Shanghai Government can implement reforms and policies in Shanghai FTZ, it will create substantial financial, tax, supply chain and operational incentives for companies to do business. Also it will help propel Shanghai as one of the leading business centers in the world not just for China, but for Asia Pacific. Only time will tell the difference, currently both investors and government are treading carefully and adopted a wait and watch before act plan.
Footnotes